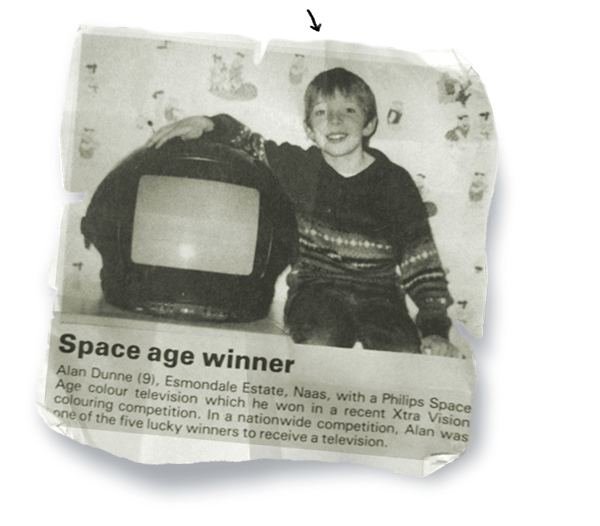 ALAN DUNNE
Alan is an Irish visual artist and author who works mostly in illustration, comics, graphic printmaking, paper craft, and motion graphics. He is passionate about all aspects of the graphic arts and is hugely interested in vernacular design and uncovering stories through cultural historical archives. This is reflected in his heavily researched and considered comics, heritage-based commissions and through re-appropriation of vernacular typography and graphic aesthetics in his work.
His comics were twice shortlisted for the Jonathan Cape / Comica / Observer Graphic Short Story competition. He is a recipient of the Cecil

Day Lewis Literature Award by Kildare County Council. He is cur
rently writing a graphic novel. 
His illustrations have won awards, and he has received freelance-commissions to create work for interpretive centres, editorial features, advertising campaigns, corporate branding, publishing, festival promotions, TV channel identities, documentaries and films, including the international animated short
A Thousand Kisses
, which is currently touring the international film festival circuit. 
He recently completed a Designer in Residence at Facebook Analog Labs in Dublin.
Before moving into the field of visual art and illustration, he specialised in broadcast graphic design for television, having worked for RTÉ (Ireland's national broadcaster) for twelve years.
​​​​​​​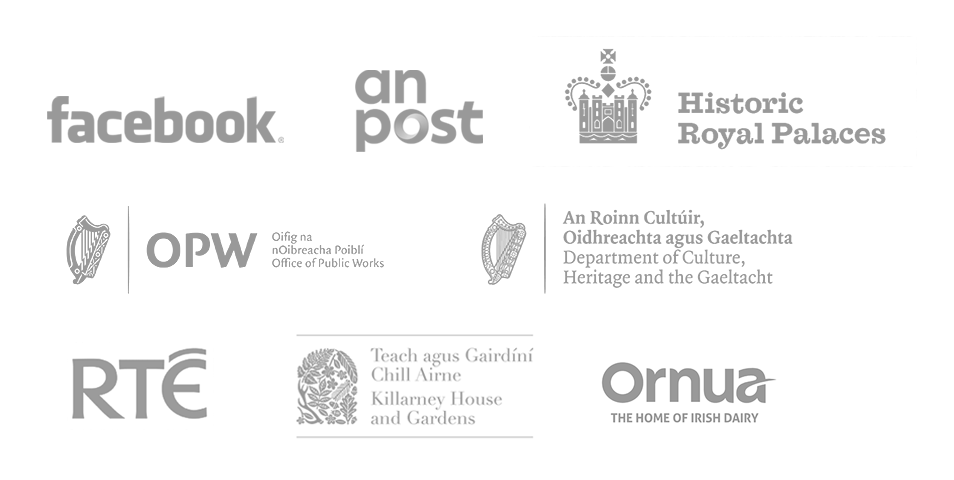 AWARDS


Winner Irish Design Awards 2018 - Collaborative Design
Winner Irish Design Awards 2017 - Best Emerging Illustration
Winner Irish Design Awards 2017 - Publishing Illustration
Cecil Day Lewis Literature Bursary 2017
Winner Irish Design Awards 2016 - Broadcast Design
Shorlisted Jonathan Cape / Comica / Observer Graphic Short Prize 2016
Shorlisted Jonathan Cape / Comica / Observer Graphic Short Prize 2014 
Winner Irish Design Awards 2012 - Broadcast Design
Winner Irish Design Awards 2011 - Broadcast Design
Nominated ICAD 2011- Broadcast Craft - Animation
Oh.... and the Xtra-Vision Colouring competition in 1991!
AFFILIATIONS


Illustrators Ireland / Illustrators Guild of Ireland (IGI), Association of Illustrators (AOI), Visual Artists Ireland (VAI), Institute Designers Ireland (IDI), Straylines Comics Collective, Brainbelt Illustration Collective.