The Liffey Swim Collection 
by Damn Fine Print.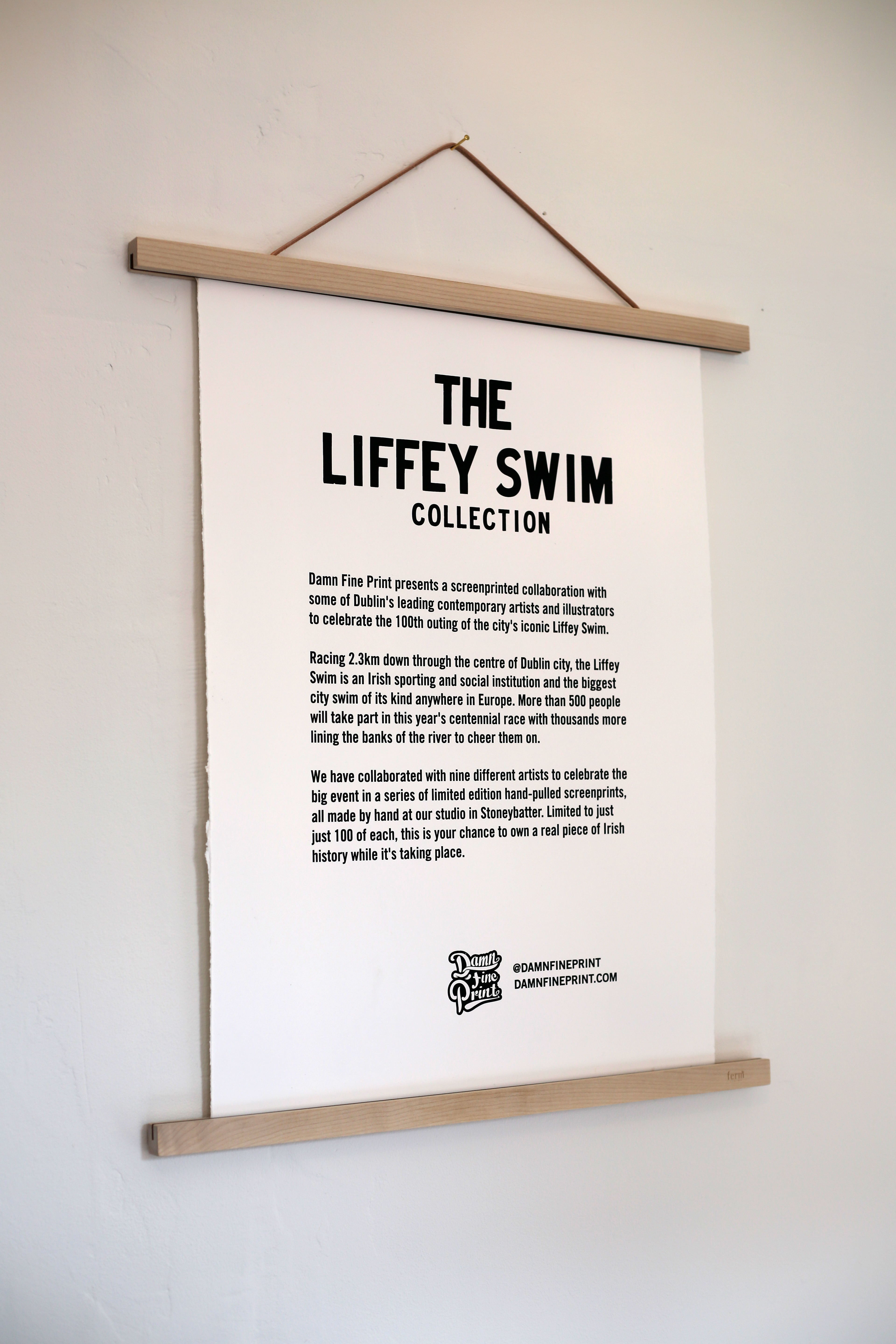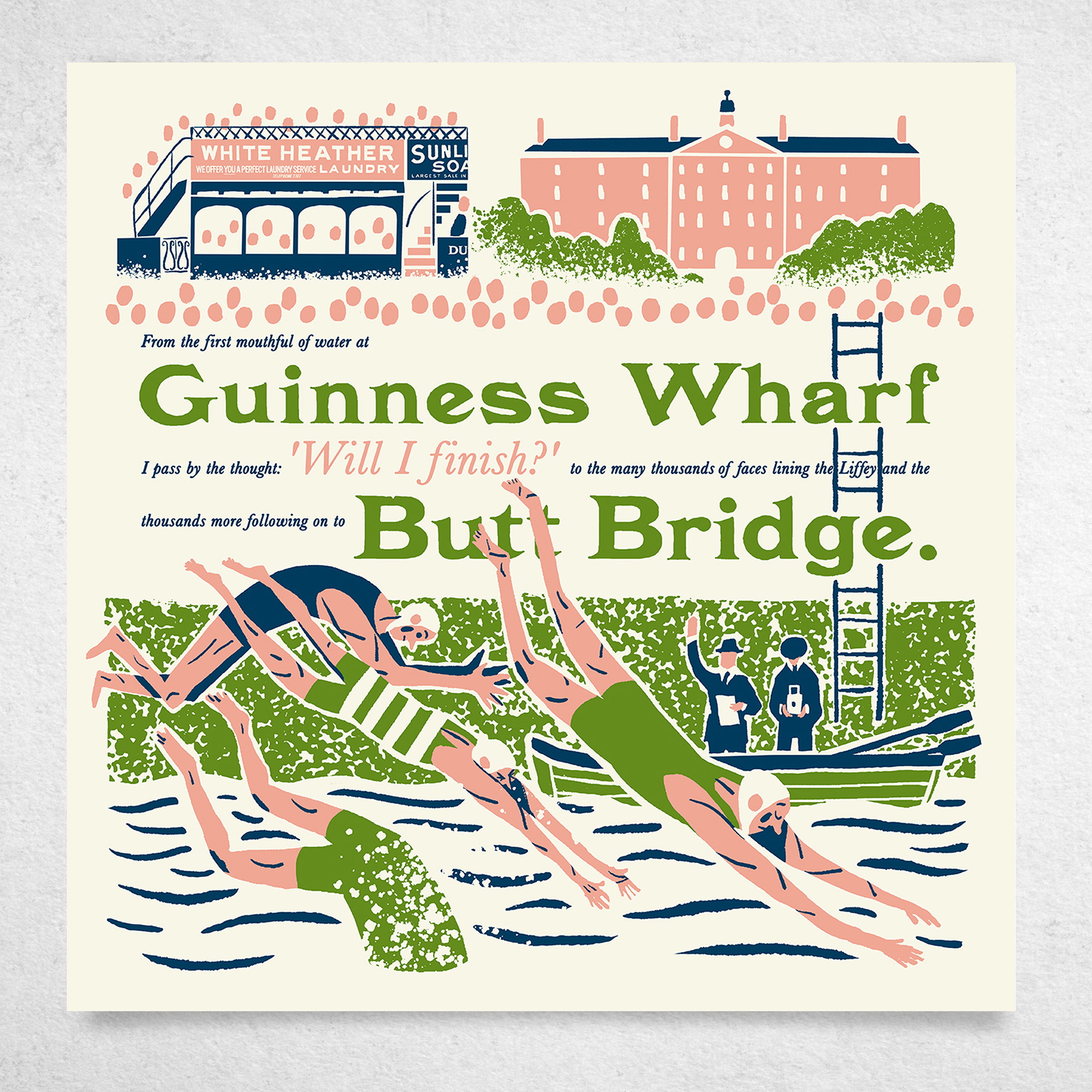 Guinness Wharf to Butt Bridge
 is a limited edition print of 100. It is a four-colour hand-pulled screen print by Damn Fine Print. Each print has been silkscreened onto on 285gsm Context Birch paper, and comes signed and numbered by the artist.
I was one of nine artists who collaborated with Damn Fine Print studios for The Liffey Swim Collection to celebrate the 100th outing of this iconic Dublin city event with a series of exclusive limited edition screen prints. The exhibit was launched on 1 August, 2019 in Om Diva Boutique on Drury Street, Dublin.
Research is at the heart of a lot of my work. I really enjoy discovering historical accounts, especially for the authenticity of detail in the observations, the antiquated turn of phrase and the feel of a bygone era. I found an article written by an anonymous swimmer titled

'Story of the Liffey Swim - (By One of the Competitors)'

printed in the Evening Telegraph on 24 July 1920, just days after the inaugural Liffey Swim. It dealt with everything from the fear of not finishing the race, the multitude who came to view it 'on foot and on all kinds of vehicles', and the analysis of the Liffey water, to see if it was fit enough for swimming in! I went for a vintage style on my illustration with old school colour palette and lettering that nods to signage from Dublin in that time.