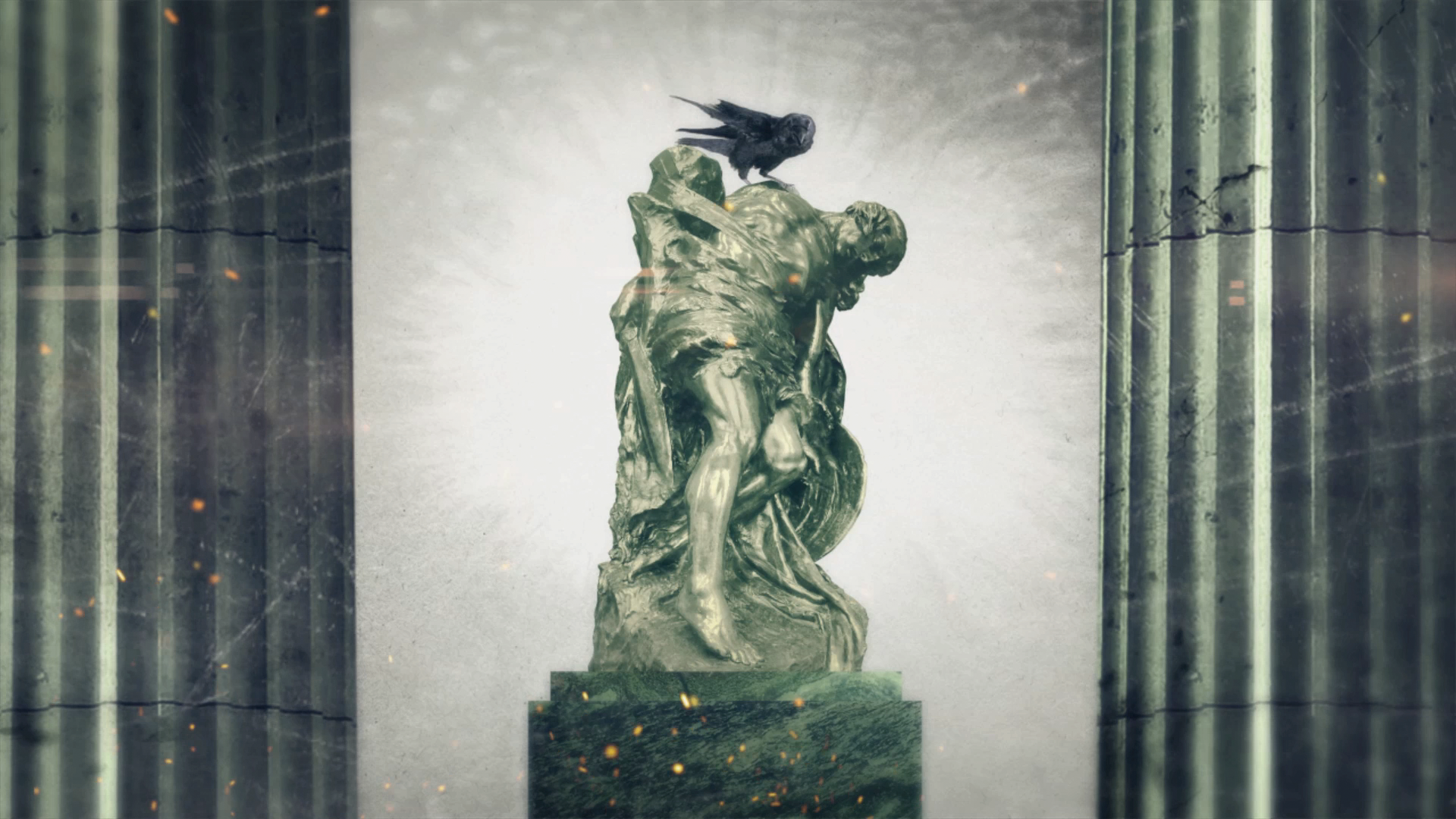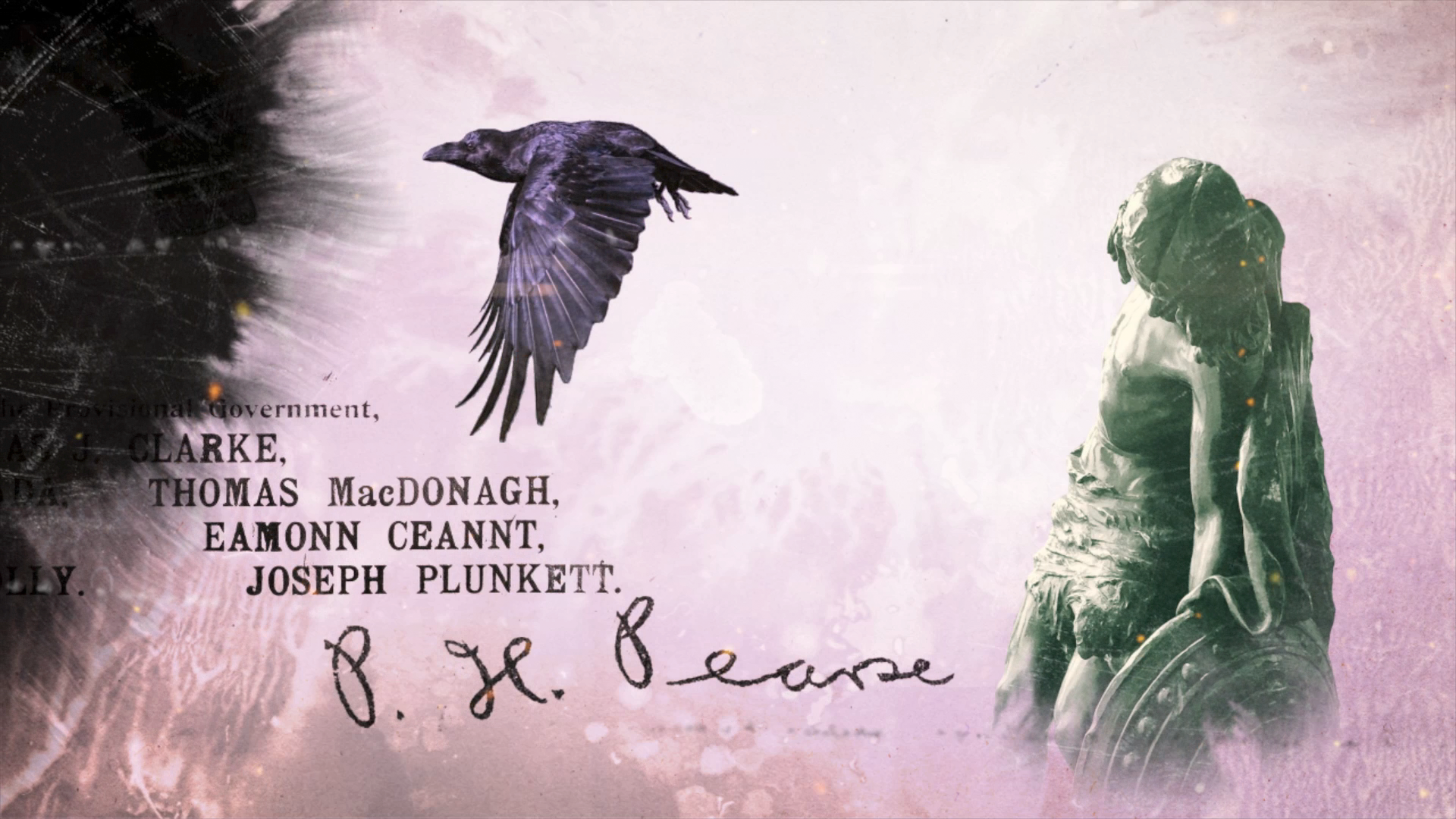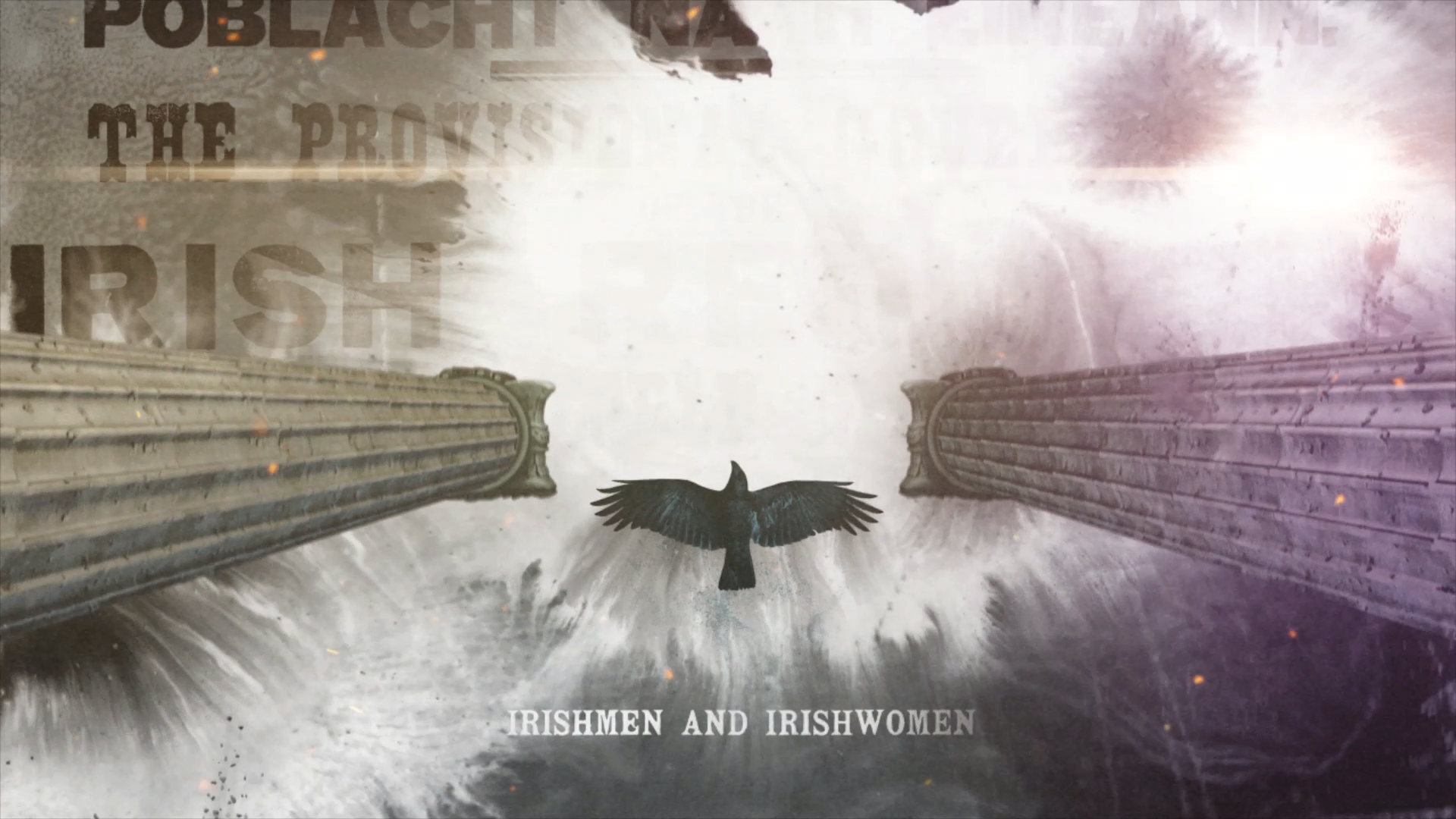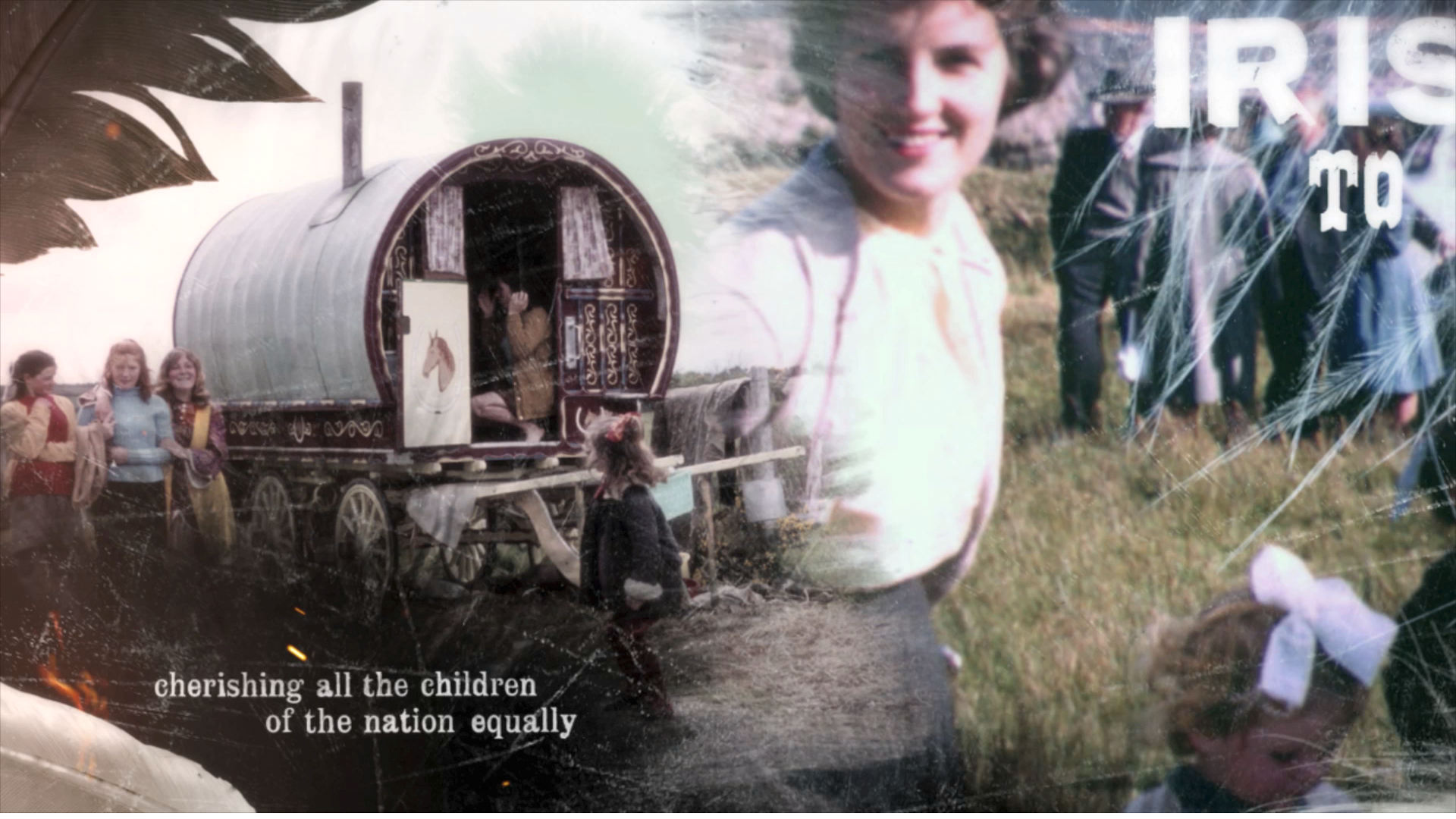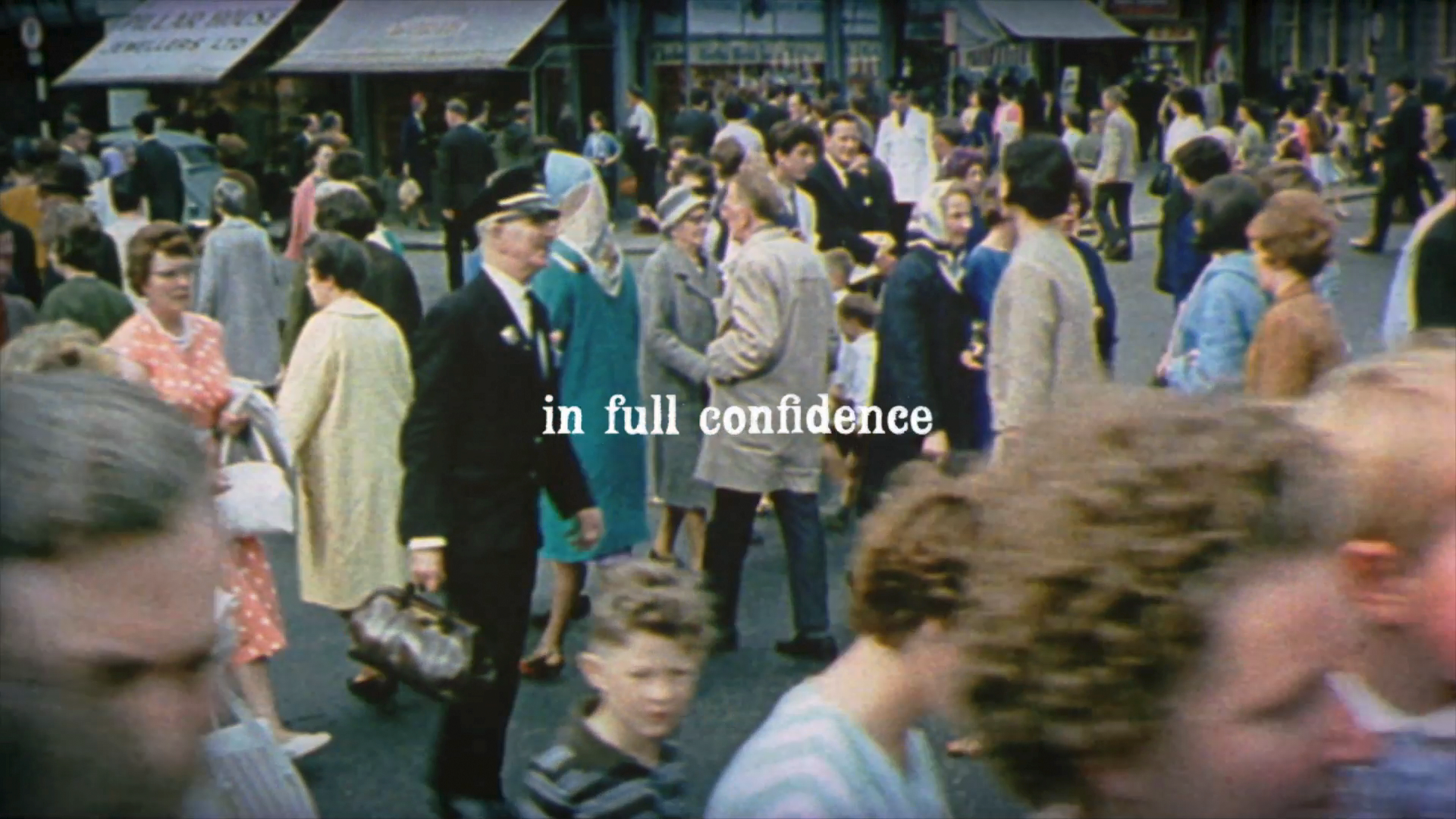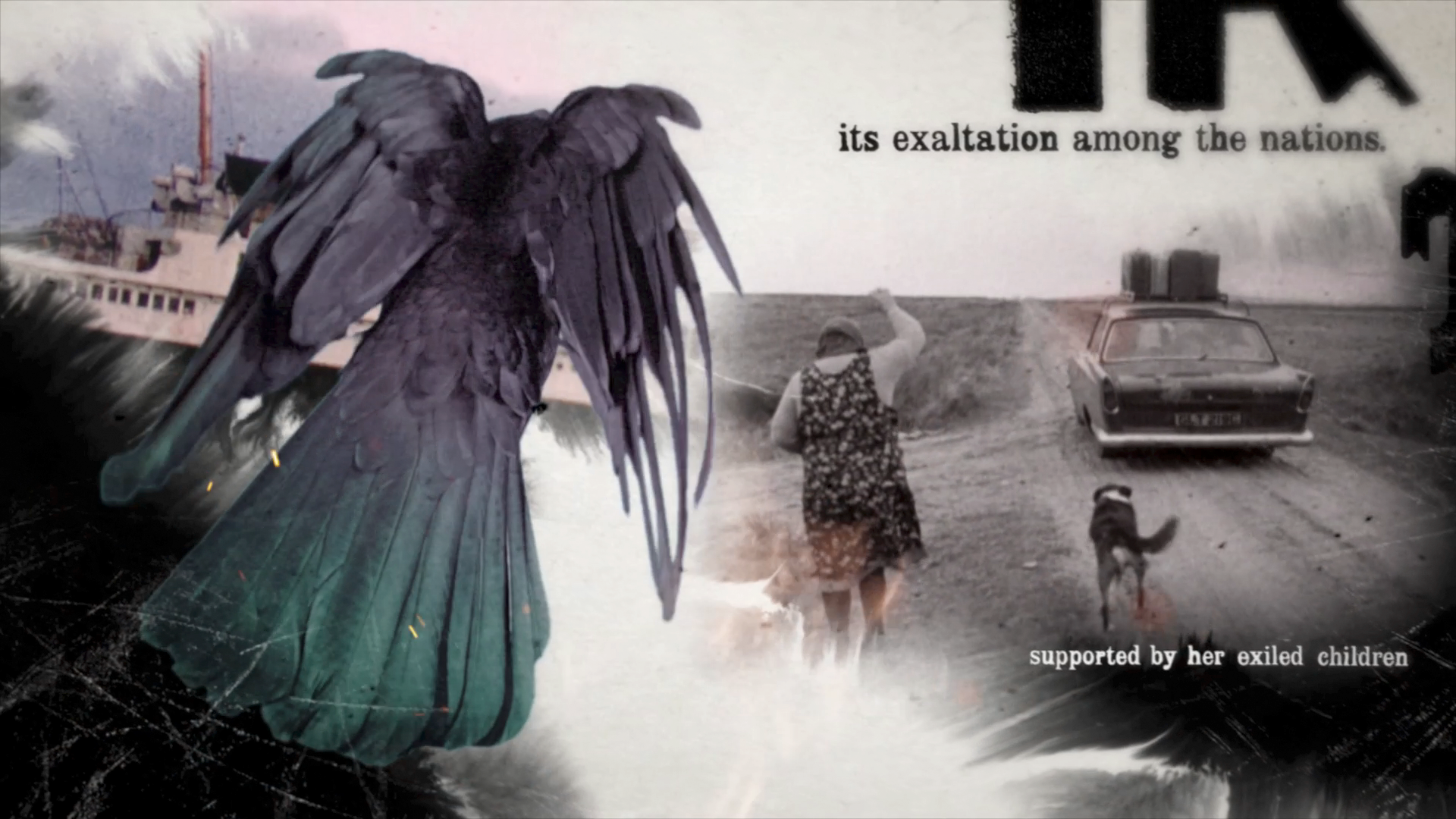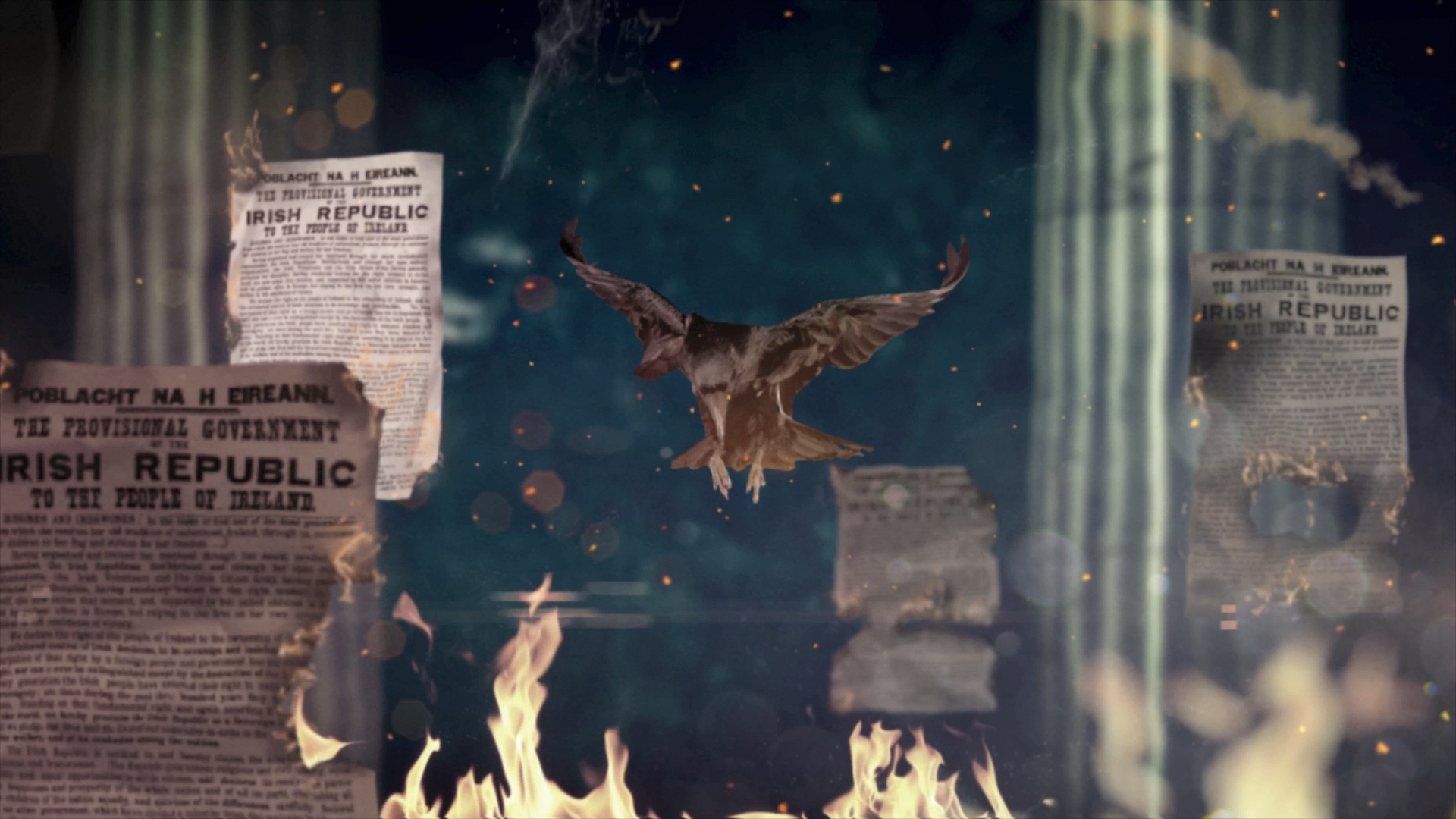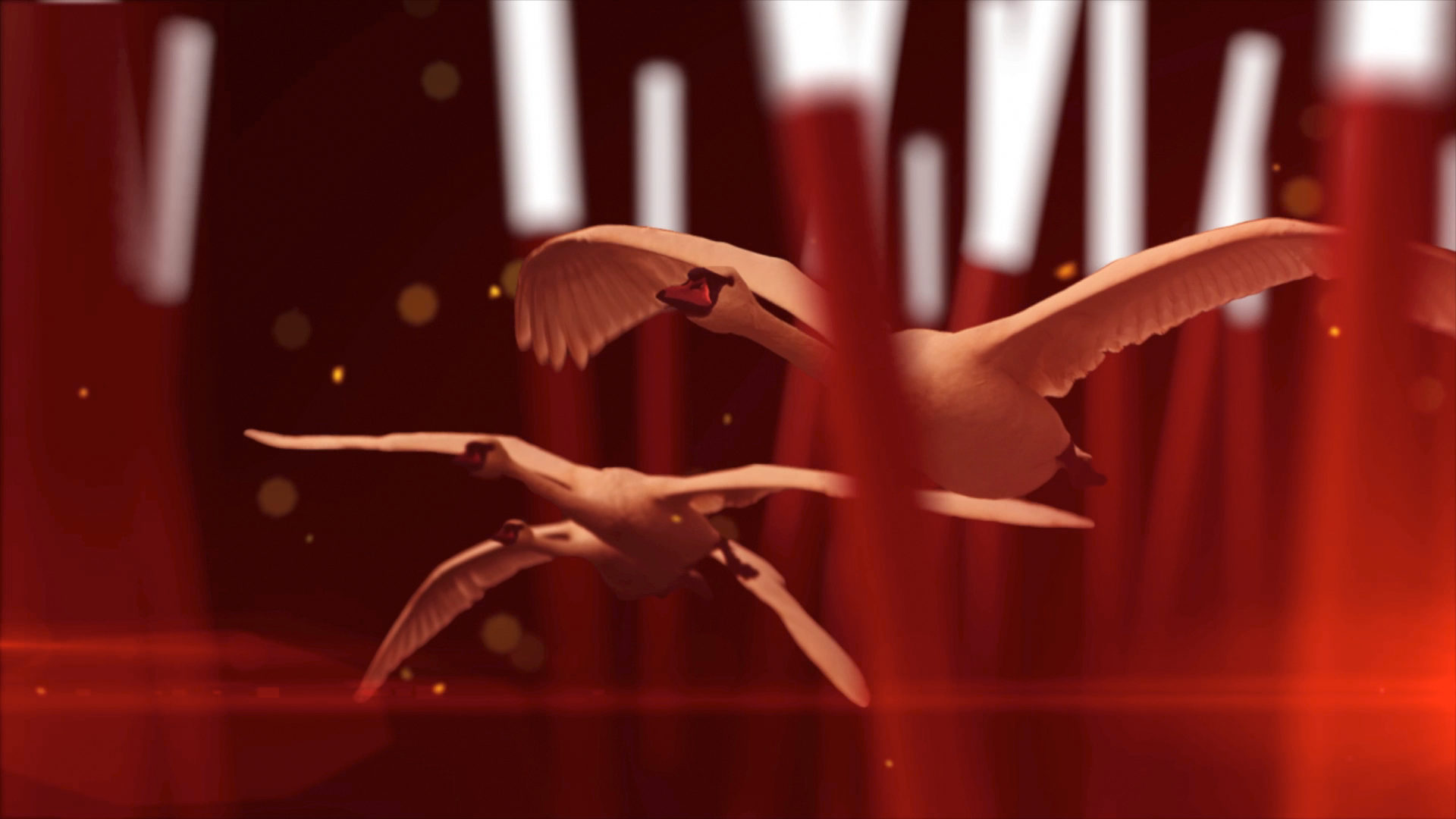 Opening title for Centenary, a very special and historically significant once off cultural celebration broadcast live on Easter Monday, as part of the official 100 year anniversary commemorative events for the 1916 rebellion in Ireland, which led to the later struggle for the country's independence from British rule.
Over three million people tuned into RTE's television services for a weekend of commemoration, which Centenary was part of this special series of televised events.
The image of Cúchulainn, a mythical Celtic warrior who died upright in battle, tied to a stone with a raven on his shoulder is considered the national symbol of the failed Irish uprising. A sculpture of this image by Oliver Sheppard now sits in the window of the General Post Office in Dublin, which acted as HQ for the rebels in 1916.
The title concept is centred on the flight of the raven after 1916, and bearing witness to the cultural, social economic and joyous moments of an independent Irish state. These are told through archival footage as well as through extracts from the Proclamation of Independence from 1916. The swans refer to the various Gaelic legends including the Children of Lir. The title finishes in the modern architectural surroundings of the Grand Canal district of Dublin, where the programme was broadcast.